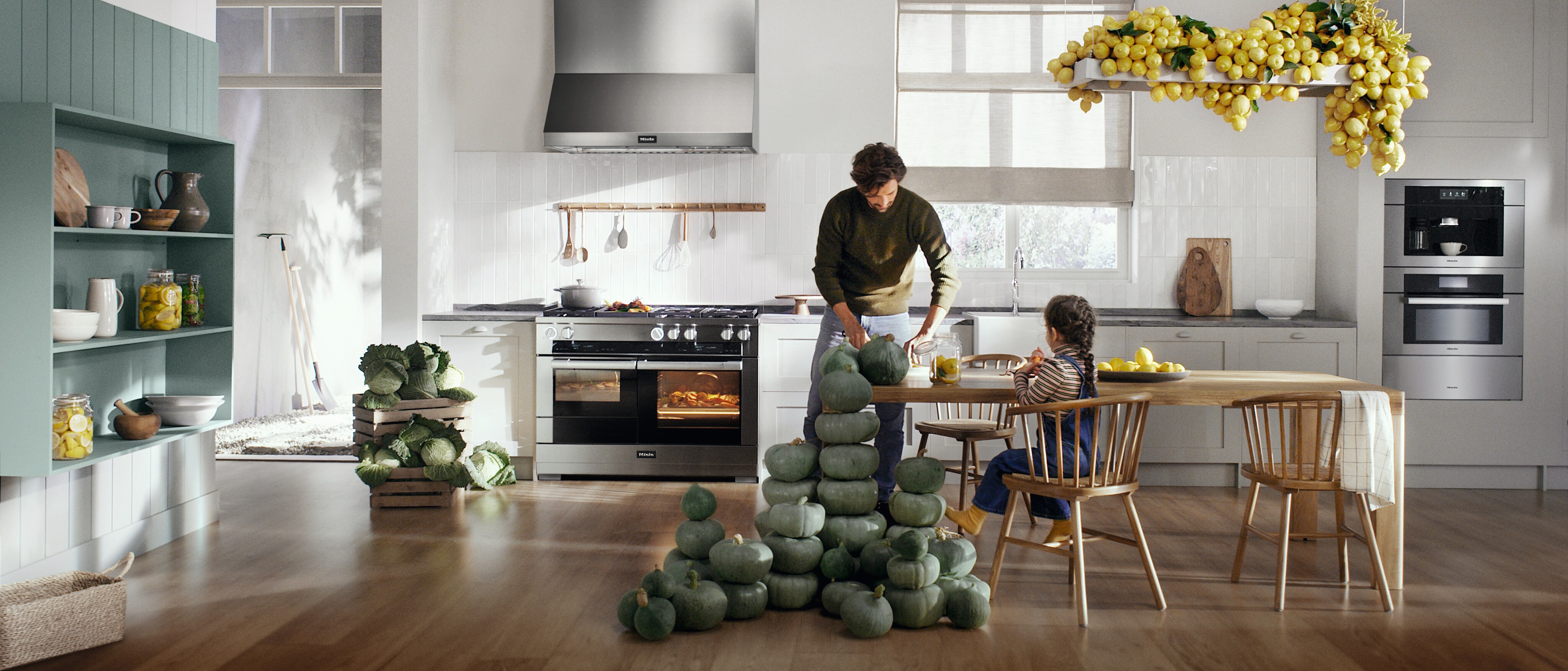 Express yourself in Miele
Introducing our next generation of kitchen appliances
In a kitchen, everything should work around you and reflect your own style.
The new Miele kitchen appliances are the perfect match for your every need – with intuitive technology designed around you. That's quality ahead of its time.​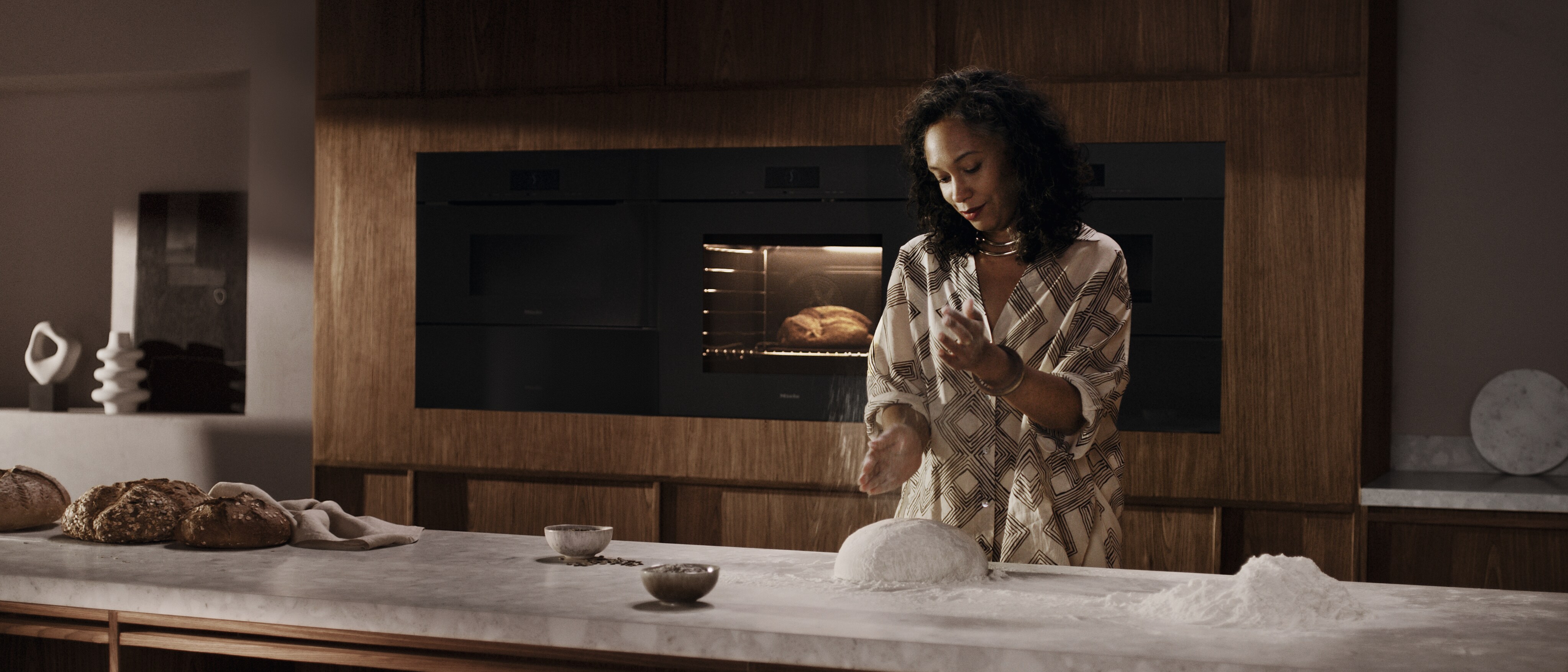 ArtLine
ArtLine's handleless design integrates flush against any surface, transforming your kitchen into a minimalist masterpiece where culinary prowess takes center stage. Placing the most advanced technology into elegant form, ArtLine is the culmination of Miele's goal to marry cutting-edge quality with timeless beauty.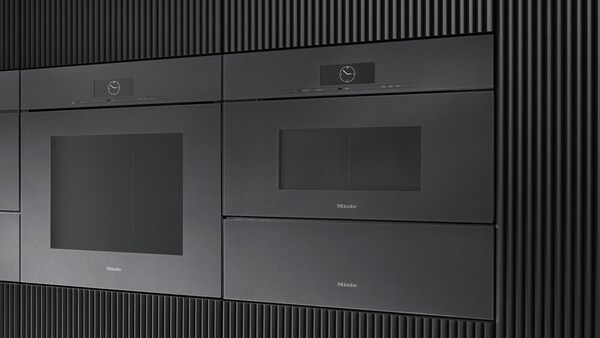 30" Speed Oven
Outfitted with an advanced probe, sensors, and MasterChef cooking programs, this 30-inch speed oven is encased in a minimalist design that makes your culinary creations the star of your kitchen.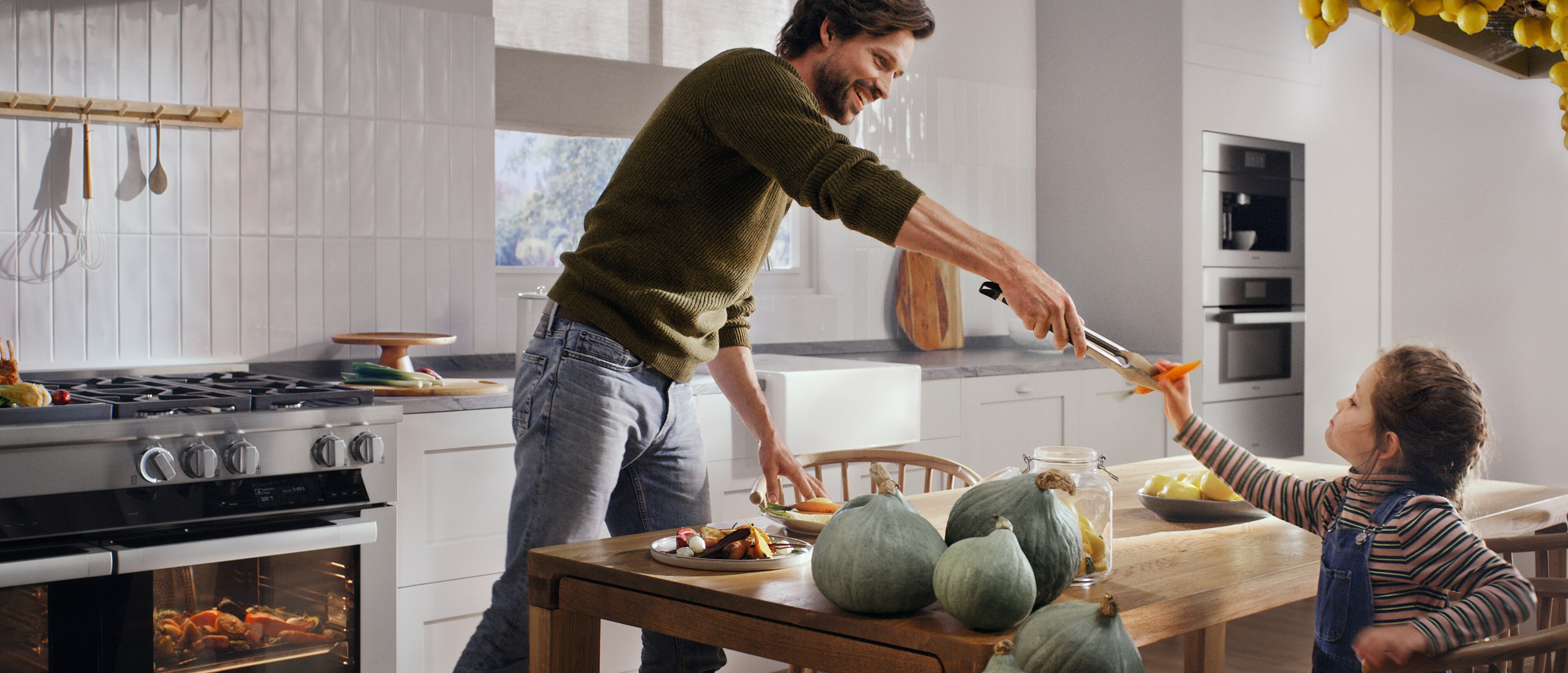 ContourLine
ContourLine is a reinterpretation of the traditional kitchen for passionate chefs everywhere. Stainless steel modernizes familiar shapes while preserving their functionality, creating a classic aesthetic that endures changing tastes and times.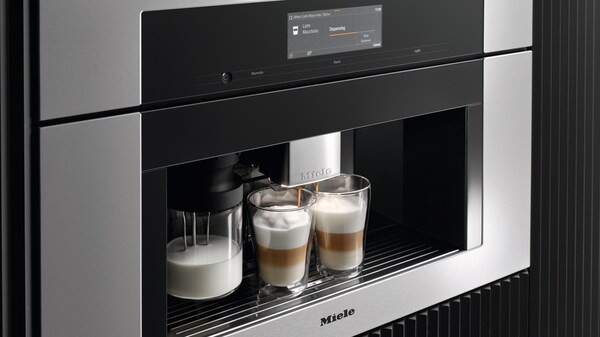 30" Built-in Coffee Machine
Wake up to your own freshly brewed coffee beverage every day. Our coffee machines allow you to control bean and water settings, so each cup remains as delicious as the last.
30" Speed Oven
The latest step in a history of excellence, ContourLine's speed oven places our latest innovations into a beautiful traditional shape, allowing you to achieve delicious results in no time.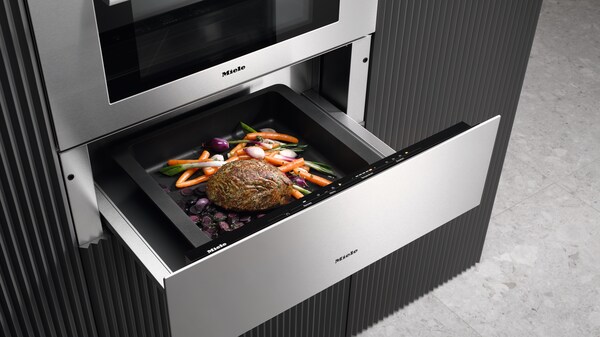 30" Warming Drawer
Cooking delicious food is only the first part of unforgettable entertaining. Keep your creations warm and ready to serve with this perfect complement to our line of appliances.
PureLine
The contrast between materials in Miele's PureLine creates bold horizontal lines and striking details. Stainless steel components compliment the jet-black glass surface, creating a calming aesthetic that stimulates your culinary imagination.
30" Vacuum Sealing Drawer
Airless storage allows you to extend fresh flavours, marinate your food to mouthwatering perfection, or even prepare for sous-vide cooking.
VitroLine
VitroLine's sleek unity creates a timeless modernity that bridges present and future. Its monochrome glass surfacing extends even to the handle, making it a perfect addition to contemporary kitchens where amazing recipes come to life.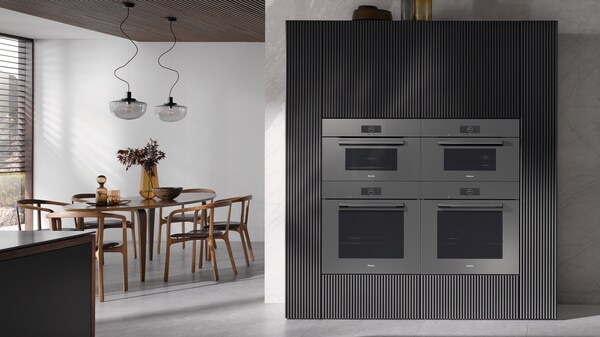 Timeless design
VitroLine's signature smooth surface reduces glare, while its tempered finish calls to mind the cool texture of stone.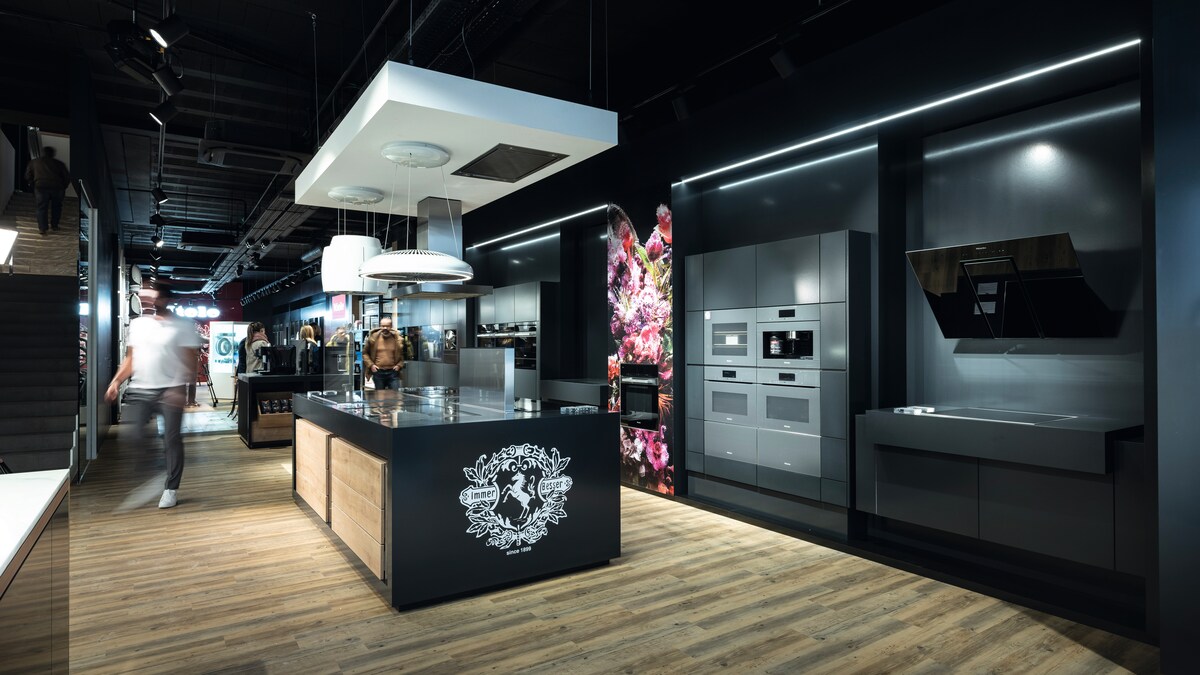 Miele in Store
Experience Quality Ahead of Its Time
Discover what it means to reimagine the perfect kitchen.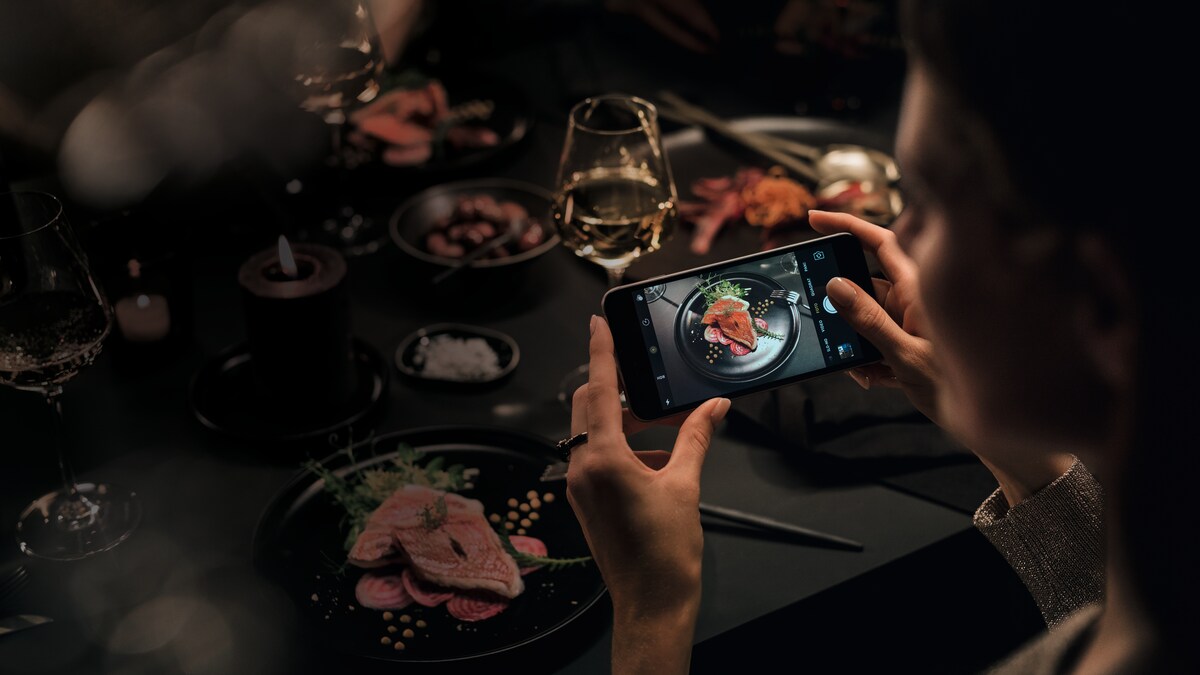 Culinary Classes
Our series of classes that bring Miele to life
Learn how to push creativity to its limit.