Yves Dalcourt Returns to Miele to Lead Canadian Subsidiary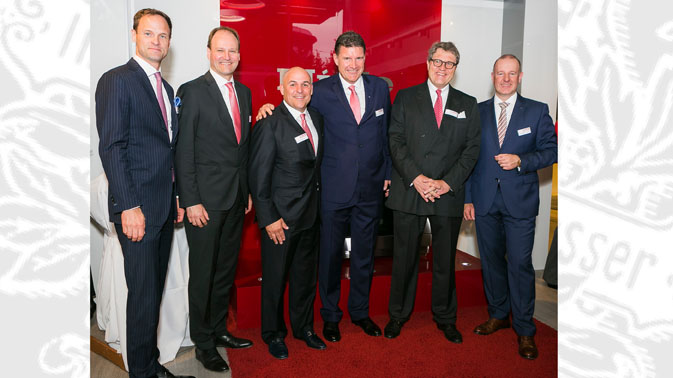 Takes on President Role as Jan Heck Spearheads Miele USA
Toronto – June 21, 2016 – Miele, the world's largest family-owned and operated appliance company in the world, today announced it has appointed Yves Dalcourt as President of Miele Canada. Dalcourt will succeed Jan Heck, who moves on to become the President of Miele USA after more than 17 years in the Canadian role.
"Bringing Mr. Dalcourt onboard as the new President was an easy decision," said Axel Kniehl, Executive Director - Marketing & Sales, Miele & Cie. KG. "As an industry veteran, Mr. Dalcourt brings a wealth of knowledge and experience, coupled with extensive experience with the Miele brand in Canada."
In this role, Mr. Dalcourt will lead all strategic growth and development for the Canadian market, bringing continuous innovation to retailers and consumers. Mr. Dalcourt was an integral part of the Miele team from 2007-2012 as the Vice President of Sales, and was instrumental in the Miele Chartered Agent business model rollout in 2008. As of this week, Mr. Dalcourt returns to the company to continue his legacy, building on the rapid growth of Miele as the top premium brand in Canada.
"I am extremely honoured to have been given this opportunity," said Yves Dalcourt, President, Miele Canada. With Mr. Heck's leadership, the company has grown exponentially over the last decade and I'm thrilled and looking forward to what the next few years will bring."
Previously, Mr. Dalcourt was the General Manager of American Standard Brands Canada. Prior to this, he was the Vice President, Home Appliances at LG Electronics. His experience also encompasses roles at Mars Canada, Black & Decker and Procter & Gamble.
Mr. Dalcourt is fluent in English and French.
"American author Wendy Wunder once said the magic thing about home is that it feels good to leave, and it feels even better to come back," said Dalcourt. "Well, Ms. Wunder, I can't agree with you more and I'm excited to be going back to my roots."
Company profile: Miele is the world leader in the field of premium domestic appliances including cooking, baking and steam-cooking appliances, refrigeration products, coffee makers, dishwashers and laundry and floorcare products. This line-up is augmented by dishwashers, washer-extractors and tumble dryers for commercial use as well as washer-disinfectors and sterilisers for use in medical and laboratory applications (Miele Professional). The company, founded in 1899, has 8 production plants in Germany and one plant each in Austria, the Czech Republic, China and Romania. 2012/13 turnover amounted to approx. EUR 3.15 bn with sales outside Germany accounting for 70%. Miele is represented with its own sales subsidiaries and via importers in almost 100 countries. The Miele company, now in the fourth generation of family ownership, employs a workforce of around 17,250 with two-thirds in Germany. The company headquarters are located in Gütersloh/Westphalia, Germany.
To learn more, visit www.miele.ca