Hotel Adlon
The Hotel Adlon offers first-class quality in both furnishings and service. The perfect design and decoration of the rooms and public areas is as much a sine qua non as the professional 24-hour room service and the provision of a private butler on request. The culinary world of the hotel offers sublime artistry, from exquisite breakfasts through their own, home-made patisserie to the gourmet creations in the Lorenz Adlon restaurant.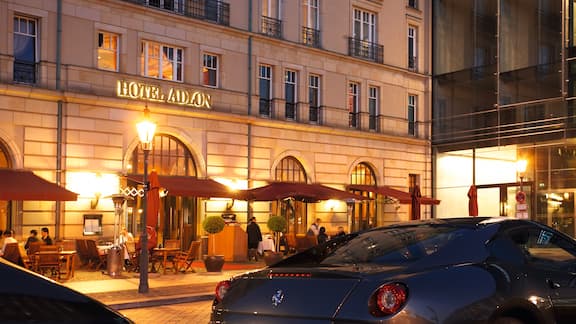 A legend at the Brandenburg Gate
More than one hundred years ago a hotel was built on Pariser Platz in Berlin, which soon became one of the most beautiful and luxurious hotels of its kind in the world. Many famous personalities and illustrious guests from across the world contributed to the glamorous reputation of the original Adlon hotel over the years until the vast majority of it was consumed by a huge fire in 1945. After German reunification the Adlon was completely rebuilt in exactly the same place. Even today visitors can still experience the glittering history of this premium hotel whilst uncompromisingly basking in the highest level of comfort and modern hospitality within the stylish ambiance.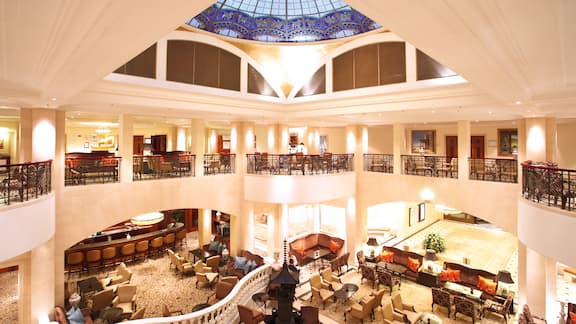 Service down to the last detail is a top priority at the Adlon. Guests can rely on the information of perfectly well-informed staff for every activity, even taking place outside of the hotel, such as good restaurant tips and the organisation of theatre and museum visits. The services offered as standard by the hotel include a daily newspaper of your choice, a night-time shoe cleaning service and, last but not least, an in-house laundry, dry cleaning and ironing service. And they can rely on the superb results of the Miele Professional commercial laundry appliances – perfect technology for a perfect hotel.
Learn more about related industries
You will also find our expertise in other reference objects