Hotel Château de la Messardière
Pure wellness in a mystical atmosphere Not too long ago, many of the residents of St. Tropez were convinced that there were ghosts here. When the last owner died and the small train that ferried the house guests through the nearby pine forests had made its last journey, the former luxurious life in the little Château de la Messardière on the hill above the village gradually evaporated.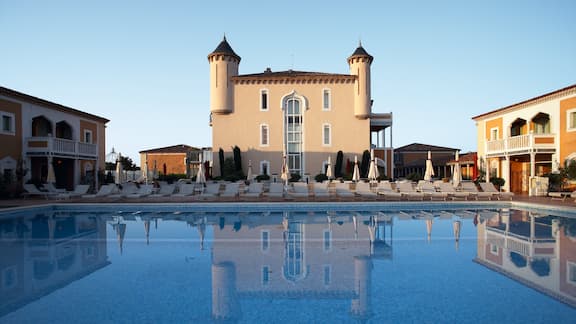 Pleasure under the southern sun
Since it was restored and extended in 1990, the Château de la Messardière offers discerning guests more than just the comfort of an exclusive hotel. Just arriving at the coast of Provence fills the visitor with pure joie de vivre – vineyards in the southern sunshine, picturesque fishermen's cottages and the sparkling Mediterranean. In an enviable ambiance of peace and quiet, the house on the hill between sun and sea offers a stunning panoramic view of Ramatuelle beach and the town of Saint-Tropez, which always manages to retain the authentic charm and individual character of an ancient fishing village despite its glamorous reputation.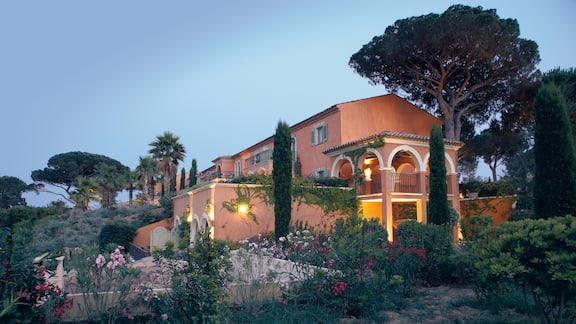 All 75 guest rooms and 41 suites in the hotel have a balcony or their own terrace. As well as the high quality bed linen and the embroidered guest hand-towels provided by the Château de la Messardière, there is a considerable amount more laundry. In the gourmet restaurant, the beach restaurant on the hotel's private beach and also in the hotel's own beauty centre, where the guests can enjoy massages, beauty treatments and the services of a hairdressing salon, perfectly laundered towels and linen must always be available. Absolute trust is placed in Miele's state-of-the-art technology when it comes to laundering these high-quality textiles.
Learn more about related industries
You will also find our expertise in other reference objects