Hospital AZ Jan Palfijn
AZ Jan Palfijn Gent can look back on a unique history that spans almost eight hundred years. Although it originated as an endowed hospital that was founded in 1228 for the care of people in need, the hospital is today a modern centre for basic and cutting-edge medical care.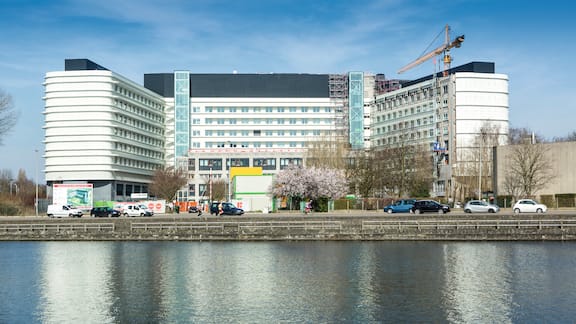 First class service with people in mind
It is not without reason that the hospital AZ Jan Palfijn is named after a pioneer in surgery and obstetrics, who as far back as the seventeenth century was campaigning for the free exchange of knowledge and technology. Guided by his sound principles, the AZ Jan Gent has developed into a hospital of significance for the whole region of Flanders. 140 doctors and more than 1,000 further employees provide inpatient and outpatient services at an outstanding level, even in the very demanding disciplines of reproductive medicine and robotic surgery.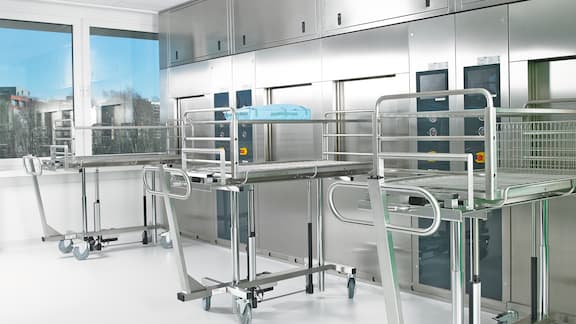 AZ Jan Palfijn Gent relies on Miele Professional for the reprocessing of its medical instruments. In the hospital's own CSSD five PG 8528 washer-disinfectors, four PS 5662v large steam sterilisers and a PG 8830 large chamber washer-disinfector ensure that the sterile services meet the very highest of standards.
Learn more about related industries
You will also find our expertise in other reference objects